Kingsley and Gowy Police Update – August 2021
PCSO Netherton – This email address is being protected from spambots. You need JavaScript enabled to view it.
Hello Kingsley and Gowy, hope you are all well.
Crime Information
The update will include information relevant to the local residents.
| | | |
| --- | --- | --- |
| Date | Offence | Details |
| 10.1.2022 | Wildlife related | Beech lane, Norley, sheep worrying. |
| 15.01.2022 | Suspicious behaviour | Delamere road, suss vehicles |
| 15.01.2022 | Suspicious behaviour | Delamere road, persons hanging around in the area |
| 26.01.2022 | Suspicious behaviour | Marsh Lane, suss vehicle |
| 7.01.2022 | Theft | Dunham on the hill, Chester road. |
| 21.01.2022 | Wildlife related | Pingot lane. Wildlife. |
| 23.01.2022 | Suspicious behaviour | Bryns brow , suss vehicle |
Sample of incidents from the Kingsley and Gowy , data for crime available on the Cheshire Constabulary website
Residents are encouraged to look at their home security.
For advice visit our Cheshire Police website - https://www.cheshire.police.uk/cp/crime-prevention/residential-burglary/
Please use 101 or Cheshire Police website to report any incidents. 999 in an emergency.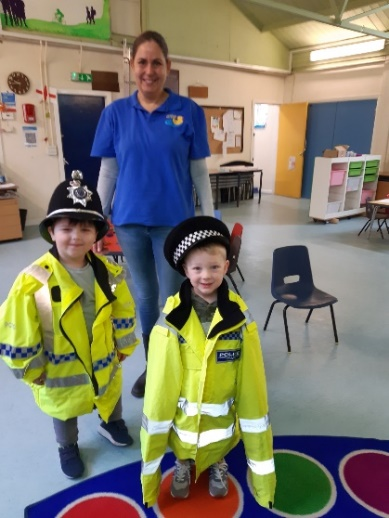 I have been busy in our schools and nurseries this month assisting with the topic of 'people who help us', talking to our youngest children about being safe. They have enjoyed their encounters with the police car and I give each child a reflector badge for our message to be 'safe and be seen.'
This month we held our neighbourhood policing focus with some pop-up crime prevention events held in Norley and Ashton Hayes. This was a fantastic opportunity to give advice and free crime prevention products to residents; we also have had a few invites to attend other groups and speak about this crime prevention message. We have done some work with property marking in our Neighbourhood Watch or Home Watch area of Barrow on long looms and Lampits lane. We will continue to extend this out to other areas
Road Safety:
I've complete road safety activity on a regular basis. I alternate between villages and ask the community for feedback for the best locations and times. See Facebook for road safety engagement. All vehicles caught speeding are dealt via the ticket office.
Surgeries:
We are holding surgeries virtually. Please see Facebook dates and times, also I will be trying out some pop-up surgeries in different areas.